Why am I in DuoLife ?
I create a better world with them!
Because here I can accomplish my goals.
I am a visionary.
My personal message
Jeszcze kilka lat temu byłem w najgorszym momencie życia. Każdy dzień był walką. Ze zdrowiem, stresem, napiętą sytuacją finansową. Znalazłem jednak wyjście z tej sytuacji i zmieniłem całe swoje życie. Tym wyjściem okazało się DuoLife. Dziś moje życie jest lepsze niż marzenia, które wtedy miałem.

Cenię sobie wolność i pomagam ludziom ją uzyskać. Pomogę Ci odzyskać zdrowie, uruchomić uśpioną motywację oraz naprawić nadszarpnięte finanse. Jeśli chcesz żyć pełnią życia - poznajmy się!
My favorite products
DuoLife Chlorophyll is the answer for those who want to keep their organism in an optimal shape as long as possible. Thanks to its exceptional performance it is called the 'liquid energy'.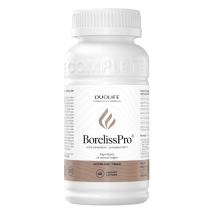 DuoLife Medical Formula BorelissPro® - NEW dietary supplement is an excellent source of phenolic compounds, chlorogene acid, iridoids and alkaloids. BorelissPro®, thanks to the application of suitable proportions of ingredients and adding an innovative formulae of antioxidants which strengthens the product's effect, makes this fully natural supplement work with enhanced effectiveness.